Terrazza Restaurant, 413-772-0970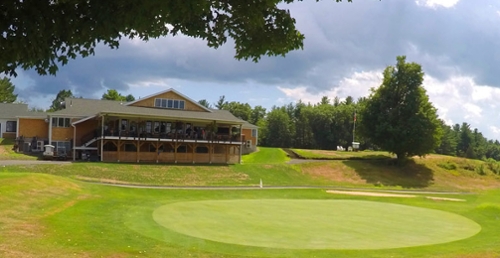 Terrazza Restaurant, 413-772-0970
On October 22, 2011 our historic clubhouse was lost in a fire. We have rebuilt and are better than ever!
After over two decades of service to the Country Club of Greenfield, Lou Bresciano retired. Lou was a major part of the success of the club.
On April 1, 2013 the CC of G welcomed a new food and beverage provider: Terraza Restaurant. Abaz, the former owner of Bella Notte in Bernardston MA, brings his well know service and great food to the club. Terrazza Ristorante at The Country Clubof Greenfield is the newest full-service restaurant and banquet facility in Franklin County. We welcome golfers and non-golfers to our brand new clubhouse/restaurant to sit on our expansive porch overlooking the Berkshires and enjoy lunch, dinner or a drink. Terrazza is open 12 months a year. Please call for "off season" hours.
If you would like to speak to Abaz about reservations or booking the 165 seat banquet room call 413-772-0970. For more information and a look at the menu go to:Terrazza of Greenfield Website